We had a great time!
Thank you all for joining us for a super fun tutu walk this year. All funds raised will support our scholarship fund and make dance accessible.
It's not too late to donate!! Any amount truly helps.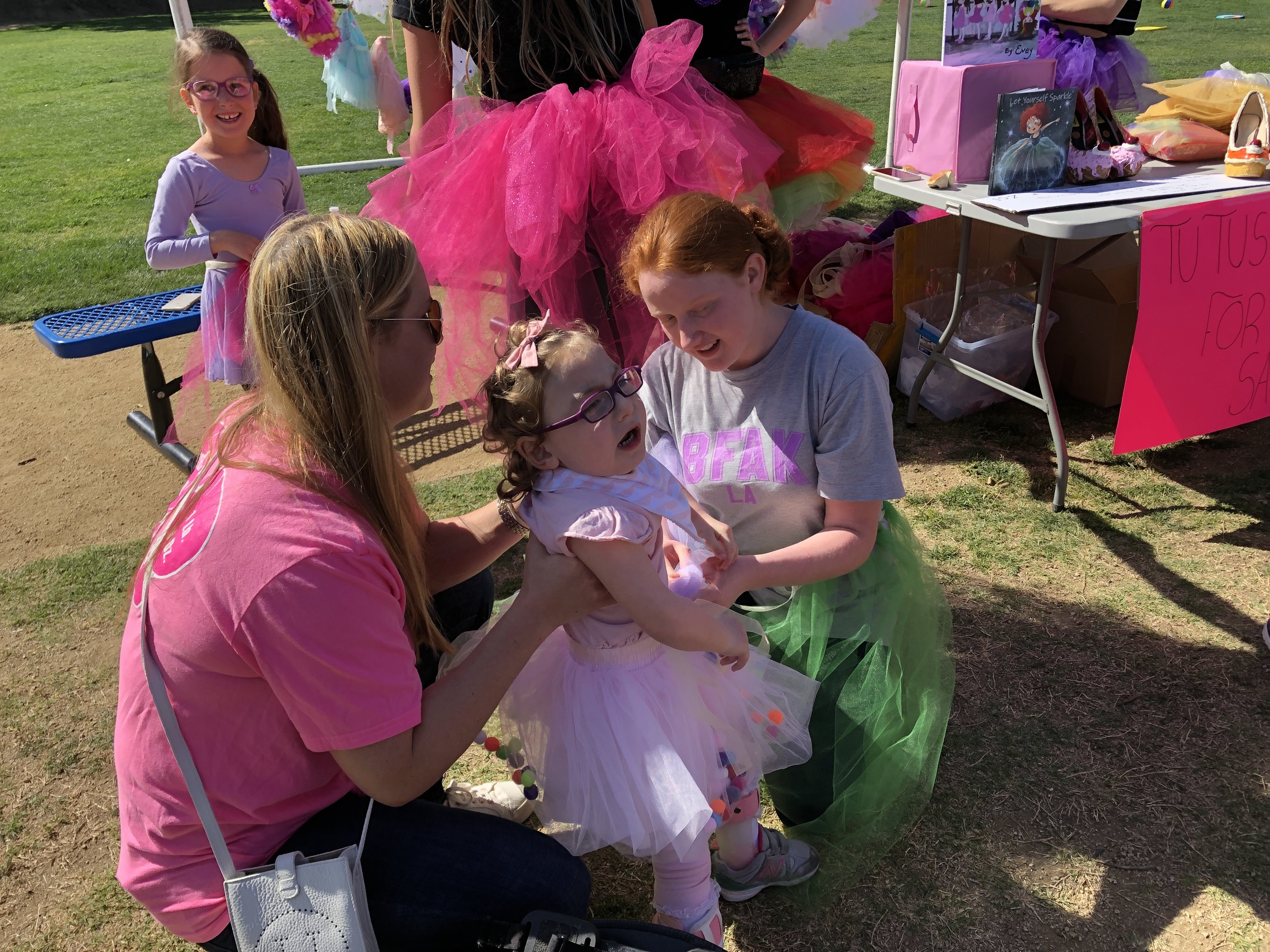 6th Annual
Tutu Walk Fundraiser
We are raising funds to make dance inclusive and accessible. Join us on for a fun day of crafts, activities, food sunshine, and…tutus! Spread the word and bring some friends.
Click here to RSVP to our Facebook event.
April 6th, 2019 (9:30am-12:30pm)
CHIME Institute: 19722 Collier St, Woodland Hills, CA 91364